Naka Islands – Beautiful Islands to Stay in Phuket
|
Naka Yai Island is located near the Phuket coast. A private speed boat provides you an access to this exclusive and intimate landscape. Stunning beaches with emerald green water shining under the sun, coconut tree shades and natural picturesque surroundings and luxurious resort are a few highlights of the Naka Islands.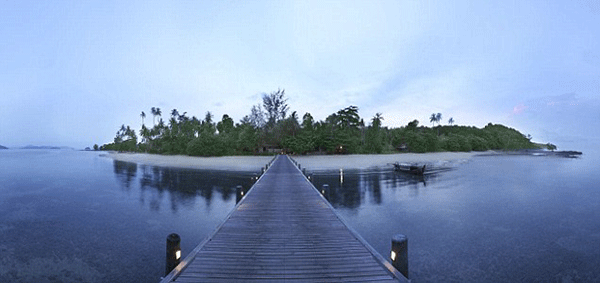 "Naka Yai" and "Naka Noi" are the two famous Naka Islands which are well known for their own distinctiveness. A day tour to the Naka Islands can be a good option if you have a short planned trip. The Naka Yai is on the west side and with time, the escalating travel of visitors towards the Island has resulted in speedy development of the Island. The prediction is that the small fishing village is soon to be transformed into an exotic resort location. At present the chairs and shades at the broad and sandy beaches of the Naka Yai's eastern shores provides a peaceful rest time to the day trippers. You can take a walk on the long beaches and enjoy sunbathing or cool yourself down in the green waters.
The Naka Noi Island is famed because of the "pearl farms". The South Sea rare pearls are cultivates here and provides a good opportunity to the tourists who wish to see the development stages of the beautiful and exclusive rare pearls.
The Island offers magnificent and luxurious accommodation options. The rooms, resorts and Villas available for rent are the most refined and well furnished piece of architecture available in with the traditional Thai touch. The stay at these lavish and comfortable resorts makes every moment of your stay a memorable one. Dine at the restaurants by the sea, enjoy your drink under the sky with shining bright stars and relax by the pool with fresh air around you. The room view offered by the resorts is of the spectacular Phang Nga Bay and Phuket which adds the natural feel to the sophisticated Thai décor.
The stay at Naka Islands coalesce comfort, magnificence, lavishness and nature to make your stay unforgettable and outstanding.