Koh Sirey – Tiny Island with Immense Peace
|
Koh Sirey is linked with the Phuket Island by a small bridge and is just a 15 to 20 minutes drive from the town itself. Some people count it as a part of Phuket and not a different Island as it is a small area just like a separated cape of Phuket island by a Mangrove River. The area is small but worth visiting. If you wish to stay away from the town hassle and still want to enjoy the modern life with the local touch, this place is the right decision with a newly built resort on the perfect location of the hillside. This resort offers you the calm and peaceful stay while getting all the facilities you can expect from a newly integrated hotels in Phuket.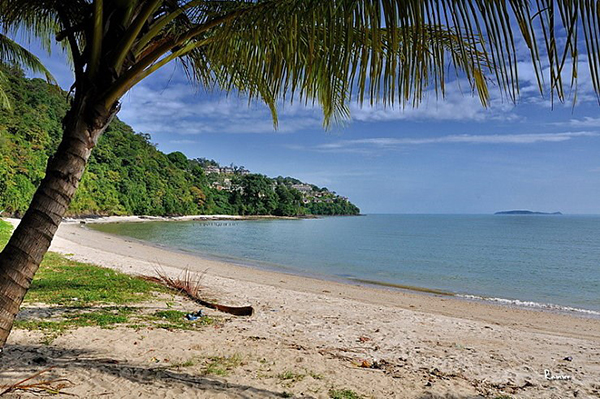 Besides the attraction of the new resort, to fulfill your spiritual needs you will find a temple with a golden reclining Buddha on the hill top of this small island. On the way to the temple you can walk through the park and enjoy the amazing hill top view of Phuket. This can be very relaxing and can earn you a few memorable pictures of the marvellous view. If you have never had an experience of paying a visit to a Sea Gypsy Village, than here is a chance to explore the nomadic lifestyle of these simple living people. These Shy individuals have their culture, traditions and language intact and live an easy undemanding life.
There are other attractions waiting to be enjoyed on the island like the relaxing rubber plantations, mangrove swamps, long walks on the beach and amazing local sea food at restaurants easy to find all around the place. The green signs with a Monkey on it mean some fun is stored for you around. Click pictures with the little Monkeys but be careful as they are not tamed. Enjoy the stay at the Koh Sirey Island or simply pay a few hours visit to the place while your stay in Phuket as you will definitely enjoy the sight seeing and the interesting close look at the Gypsy lifestyle.