Koh Rang Yai – The Island of Pearls
|
Koh Rang Yai is a beautiful small island near Phuket with two sandy beaches on the eastern and western side of the Island. You can easily rent a long boat to get to the Island in affordable charges offered by the boat owners. This island is full of adventures and activities and you can easily spend a whole day enjoying at the Koh Rang Yai Island.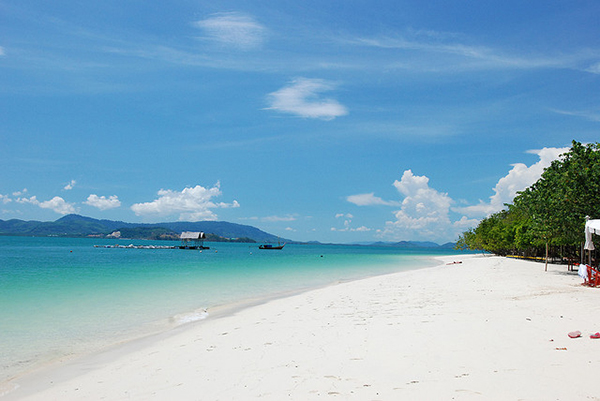 Starting from the small soccer fields to the volleyball court you will get it all here. There is even a air-pistol shooting range near the beach and the island offers you the amazing golfing experience too. If you like adventures you can go for mountain biking, hiking or snorkeling. Relaxing activities like fishing and paddling are also offered or you can simply enjoy your sunbathing and a cool swim in the water.
If you wish to stay for a few days, bamboo bungalows along the beach are available for rent and offer a great view of the tree shades and the beach. After travelling to these beaches and Islands, I have figured out that the rush of tourists is concentrated in some 50 to 100 miles where the boats are parked. This makes the area congested and you are less likely to enjoy the amazing peaceful beaches. Tip is to walk a little to these peaceful areas around and relax back with a less rush around you.
One of the most interesting and fascinating things you can experience at the Rang Yai Island is the pearl farm. There is a shop cum display center at the island where you can see the pearls displayed in the different stages of their growth. Fresh water pearls and Sea water pearls, both are cultivated on the Rang Yai Island. You can get a lot of information about pearls by the locals at the farms who can sometimes take you to get a closer look at the pearl cultivation process. Jewelry made of pearls is also available for sale with a guarantee of being real pearls. For this reason the Rang Yai Island is also famous as the Island of pearls.