Maiton – The Honeymoon Island
|
Maiton Island is famous as the "Honeymoon Island" due to its magical natural environment, white sand beach beauty and calm clear water. Another good reason for its popularity as the honeymoon Island is a resort on Maiton Island by this name. In Thai the Maiton Island is known as the "Timber Island" due to the abundance of palms and trees.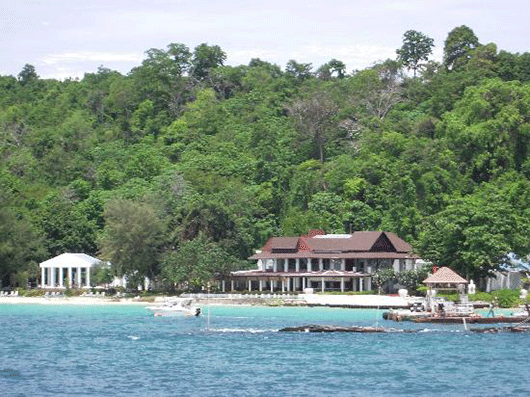 The Island is not a regular spot of the day tour boats, for this reason the general tourist traffic on the Island is low. If you are visiting Phuket, than this Island is just nine km from Phuket and you can easily get a long tail boat to get a drop at the Maiton Island. The luxurious Thai style small villas in the mid of coconut trees and plantations on the Honeymoon resort of the Island have mesmerizing view of the white sand beach and the clear water. This spectacular sight and glorious accommodations available on Maiton Island has been an explanation behind promoting this Island as the perfect honeymoon stop.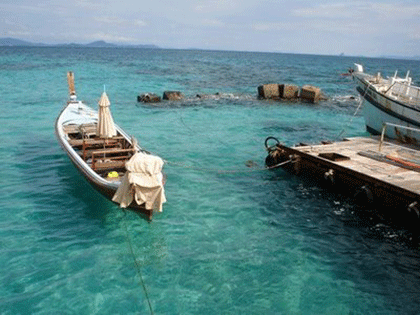 The coral arrangements and profusion of natural magnificence provides a relaxing surrounding for both the local visitors and the tourists. The tour operators have reportedly said that you may get a chance to see the dolphins swimming around the Island, which is not a regular sight at any other nearby Islands. The intimacy in the surroundings of the Island and the breath taking view along with the ideal hanging places for the romantic couples has added attraction for the couples to the Island. The couples enjoy a romantic dinner by the sea, couple Spa facilities, peaceful kayaking, relaxing swim and fun, cocktails at the white sand beach, marvelous sunset, sensational picture perfect spots and dreamy locations. Not just couples, but a peaceful family trip can also be planned for the Maiton Island that will surely tranquil your soul and stimulate a serene feeling deep inside you with an experience of the exotic and luxurious stay with the cooling effects of trees, water and natural beauty.