12 Things Not To Do In Bangkok
|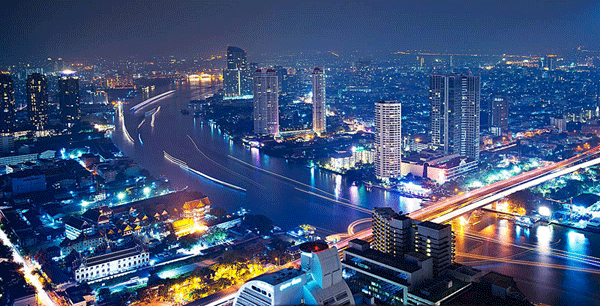 We have been researching and exploring how to enjoy Bangkok at its fullest and today we will share what are top awkward things not to in Bangkok. It is vital for every individual who is choosing Bangkok or any other place as a destination to spend holidays, vacations, honeymoon or trade tour to know in detail what are the things and points one should not do. In some cases even a seasoned traveler can be fooled by the professional scammers and only knowledge of these cheats and tricks can keep you safe in Bangkok.
Hotels not to choose in Bangkok:
While choosing Bangkok you should be very well aware of the place you are selecting for residence. Starting from the hotels, the place you should not select is Royal Park View hotel because the hotel is not well maintained and the lack of facilities can drive you into problems. The stay at the lodge is full of disappointment as the rooms are overflowing of worms and the maintenance department is very slow at service. There is less or no comfort level because of the smelly bet sheets and outdated furniture is below par too. The food is again of displeasure because of typical list of options repeated every day and the activities offered by the hotel such as swimming pool are also not cared well. Other hotels that should be avoided in Bangkok are Rex Hotel and Nana hotel. Besides this, try to avoid hotels away from the railway stations as this will result in saving traveling time and expenses.
Avoid littering or pay the fine:
This does not really seem to be an important part of the "things not to do in Bangkok" but once you pay a heavy fine of about 2000 THB on dropping a cigarette butt by the street, you will realize how necessary it is to be careful regarding the littering scene in Bangkok.
Try not to be offensive about the Royal Family:
When we are talking about paying penalties and fines, than let me warn you from using abusive language or passing strong comments against the Royal Family. By the Law of Thailand you can be imprisoned for max 15 years. The Laws in this regard are very strong, so avoid ending up in any political talks with the locals.
Do not go for a taxi at peak hours:
My experience taught me this lesson the hard way. I wasted 3 precious hours of my tour in a traffic jam. My only fault was taking a taxi instead of opting for the public transport like Skytrains known as BTS in Bangkok. Especially in the rush hours, the meter of these cabs can easily give your pocket a small shock.
Don't trust the taxi meters:
When we are talking about taxi in Bangkok, it is integral to guide you with the meter strategies of the taxi drivers. If they say that the meter of the taxi does not work, take another taxi. Save yourself from 300 Baht for a 150 Baht journey.
Watch out for the Tuk-tuks scam:
If you think you are safe if you not traveling by a taxi and taking a Tuk-tuk instead, than may be you need to think all over again. These generous and friendly Tuk-tuk drivers who are ever ready to be your guide are experts in turning your simple journey to a calculated destination into a long day tour plan. They make you visit unimportant places and charge you a lot more than normal. The best way is to be strict and straightforward with these drivers and tell them to drop you at your calculated destination only.
Be careful of the reserved seats for Buddhist monks:
If you are not travelling by a taxi or Tuk-tuk, than you have an option of metro and Skytrains. You should be careful of the reserved seats for the Buddhist monks. Not just in the trains but there are seats with reserved signs in boats and boarding gate of the airport.
Do not cross the road without looking both sides:
In continuation of being careful with the reserved seats, you also need to add another point in the list of things not to do in Bangkok. Do not cross the roads without carefully looking on both sides. This is sometimes practiced in peak traffic hours that the directions are switched on some lanes. For example, if in the morning you crossed a 3 lane road with traffic going on one way, in peak traffic hours, one of the 3 lanes may be open for the traffic to flow on the other direction. Take this as a warning! And turn your head on both sides before you cross the roads.
Massage cheat costing you back issues:
Your trip to Thailand is incomplete without a visit to the relaxing massages. Beware of the cheaters who offer cheap massages and are not professionals. This kind of service can give you a lifelong back problem as a return gift. Whether it is Bangkok or any other city in Thailand, you should properly research before you rest down for a relaxing massage.
Cultural differences:
Things not to do in Bangkok include being cautious about the cultural differences. You should not wear short tops and skirts while visiting certain places that have a proper dress code. Your entry will be denied in the Temples and spiritual places, if you are not dressed properly. Besides this "head" is considered as a sacred part of the body in Thailand and touching the head is considered as being rude to the person.
Things not to do in Bangkok while shopping:
Buying an original Omega, Tag Heuer watch, Lacoste shirt or a Burberry handbag is an art in Bangkok and even a seasonal buyer can be left with the first copy of the product in his hands. You will not realize what you actually paid for is not original for quite long. These products are of fine quality and may survive for sometime but then you will find rusty handles, logo ripping, watchstraps corroding and leather cleaving. So next time you shop in Bangkok try to reach for the trustworthy markets and ask for guarantee cards.
Overcharged for substandard goods:
If you think you have bargained a lot and buying on a good price, take a look around and visit the nearby shops first. It's not always the case, but sometimes you end up buying a substandard good for a high price. This mostly happens at a "Gem store" where you either pay a doubled amount or get a fake stone in the name of precious gems. Try not to buy things which you can easily get in your home country. One more thing to be kept in mind is that the warrantees given at the local shops "Cannot be claimed" easily as you will be in your hometown when the goods bought require a replacement. Avoid money games:
Visitors and travelers have always been an easy target of the local scammers who invite you for a meal and then you are intelligently drawn in any sort of a card game or money involving games. What if you were invited by a stranger on a street or a taxi driver in your hometown to join them for a dinner? Most probably you would have declined it. Do the same in Bangkok and save yourself from the easy pickings. A friend of mine ended up paying a huge amount in the name of donation for orphans and was tricked by a fake local NGO representative.
Tours bring out ultimate enjoyment when they are very finely and securely planned. To avoid difficulty, awareness of certain things is essential. The commotion of the fast city and the colorful lifestyle of Bangkok make a perfect visit, so be prepared and make a record of things not to do in Bangkok.